Foundation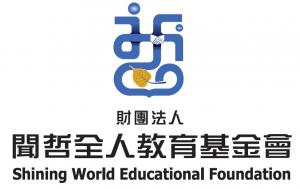 Foundation
Shining World Education Foundation was established in 2013 in commemoration of the founder of Shining World Health Care Co., Ltd., Mr. Philip Lee. With the emphasis placed on "education", the purpose of the foundation is to provide supports of innovative education and of medical needs for the underprivileged.
Founded by Chairman Mr. Philip Lee, Shining World Health Care focuses on producing high-end medical devices of great precision and effectiveness with the idea of helping more people in society. Regarding profession, enthusiasm, honesty and innovation as its business philosophy, the company's main goal is to provide fast service, develop products that meet market needs accurately and maintain strict product quality. Mr. Lee always encouraged employee to work with attentiveness, diligence, and devote themselves wholeheartedly in continuous learning and product developing in response to the market.
To be innovative and never stop pursuing knowledge has always been the self-requirement of Mr. Lee. He believed that education has a tremendous impact on people's lives. Only through gaining knowledge can one possess the ability to think critically and to be more creative, these abilities could be used to benefit society. Therefore, the foundation's goals is to be the strength of young people by assisting underprivileged students to receive proper education, and help students with creative potential to realize their imagination, to let them be able to live their dream and support them to becoming global citizens with vitality, competence and vision.
For more information, please visit our foundation website: http://www.sweftw.com/